I'm running a fictional battle I call the Battle of Grand Banks for the
Fort Devens Museum Game Day
It's an encounter in 1812 shortly after the war has been declared. I am assuming both sides are more prepared for war than they were historically and a small fleet action results.
Historically Commodore Rogers had a squadron of USS President, USS United States, USS Congress, USS Hornet, and USS Argus. USS Constitution and USS Essex where supposed to join him but where delayed. So I have assumed that had US official been a bit more war ready the Constitution and Essex could have joined him. I've also swopped out USS Argus for USS Wasp a slightly stronger ship.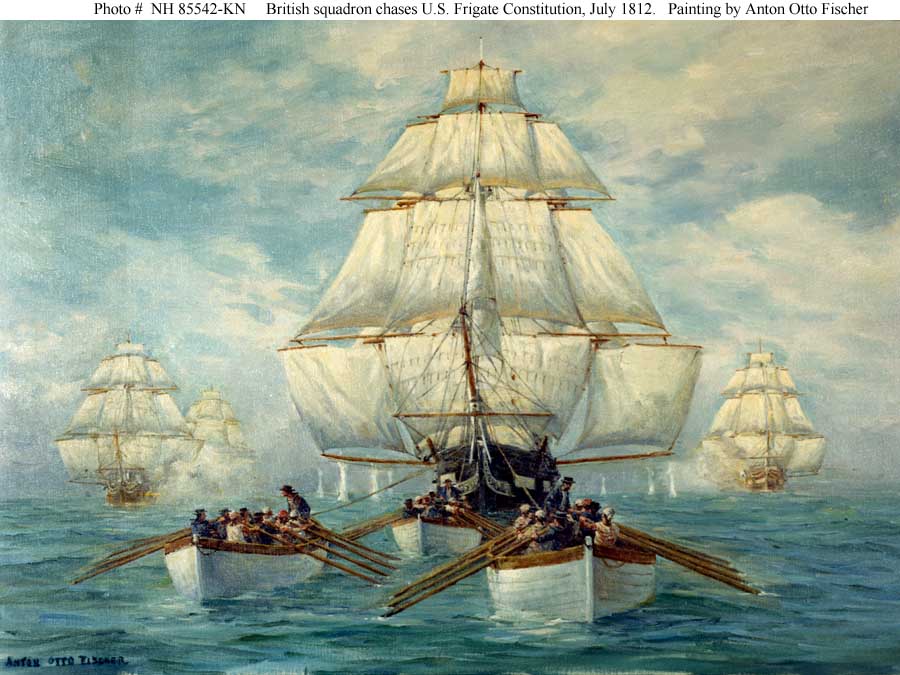 On the English side Commodore Brook's Squadron is based on the one that chased USS Constitution but with two significant reinforcements. HMS Revenge replaces HMS Africa giving the English a 74 in this prime rather than a worn out 64. The English also have HMS Acasta and HMS Endymion two large frigates of similar age to the three big American Frigates (though not so so powerful). Shannon (Brook's flagship), Aeolus, Belvidera, and Guerriere round out the Royal Navy fleet.
Game day is Saturday 10/16/2021 from 10:00 AM to 3:00 PM.