Still got lots of miniatures for sale over at my eBay store.

Chaco Wars figures from Orinoco Miniatures
I'm Thrilled to have sold these to a gamer in Paraguay these troops are basically going home!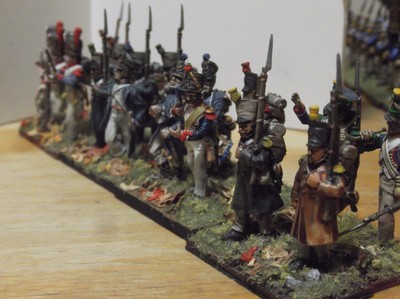 several units of Napoleonic Troops
Pop over to the store and see if there is anything you like:
http://www.ebay.com/usr/fencingfrog1776
I'm planning to add some more next week.