My foray in to the world of eBay has given me the opportunity to acquirer several new pieces of terrain.
The First is a set of roads from Russ Levy who in addition to his ebay store has an web store:
cgrpainters.com
That is 20 feet of Road for about $25.00 with the shipping, a great deal. The roads look paved though I suppose they could be black earth or gravel.
Close up give you a sense of the detail. I liked this set so much I ordered the "muddy road" set and a beautiful set of rivers though these have yet to catch up with me since the move.

I love that these include ford pieces so you know exactly were you can and cannot cross.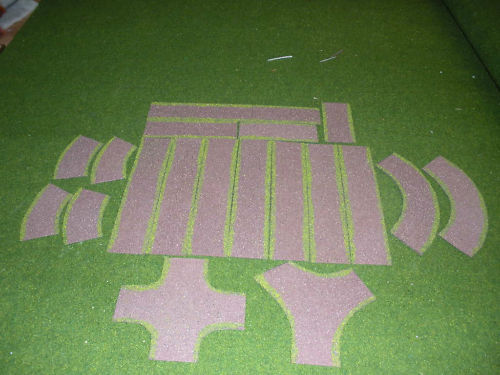 Muddy roads